The Hide House in Napa, California is a Distributor of the Finest Leather Available.
The Hide House offers one of the world's finest selections of leathers-stocking over 600 types of leather. One stop shopping for all your leather needs.


Napa Tanneries
Circa Late 1800's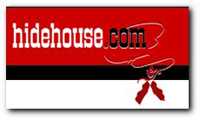 Contact Hide House:
Toll Free 1-800.453.2847
( 707.255.6160 )
Ask for Roger
Tell Roger you saw the Hide House Page on the ShoeSchool Website, he will know exactly the type of leather you are looking for.