Specializing in custom flatboard steel rule dies for prodution cutting of componenet materials for your manufacturing needs.
Industrial quality for the die-cutting industry
Designed to use with your clicker press
Reusable with new cutting rule
Uniquely affordable
Cut Leather, Paper, Plastic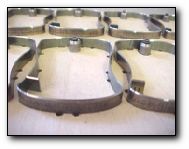 Pre Punched Holes, Markers, Slits
Download or View Our Photo Catalog
Contact Us By:
eMail
@ ShoeSchool.com
___________________________
Phone: 360.385.6164
Pacific Time Zone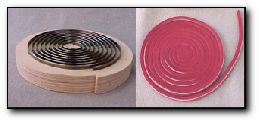 Leather Lacing Die
Turn your small pieces of leather into
long pieces of usable lace.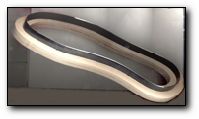 Sandal Sole Die
Cut precise pattern pieces for sandals
soles, straps, heels, uppers....